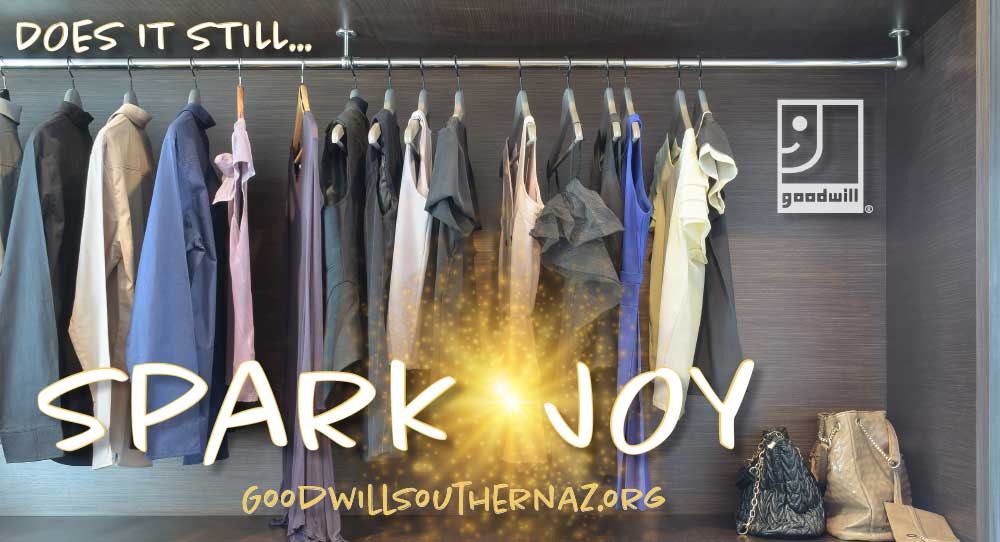 IT'S SO EASY…TO DONATE
Giving back is easier than ever, donate a bag of old clothes, shoes or housewares and we can do the rest. With 12 local youth and adult programs, Goodwill® of Southern Arizona has grown into one of the largest social services organizations in our community. In the last 5 years, our local programs have served over 50,000 individuals in need. Next time you have stuff to donate, think Goodwill. Find one of our dozens of conveniently located donation centers near you and donate today. (see map below)
Founded in Tucson, AZ in 1969, Goodwill® Industries of Southern Arizona is a 501(c)3 non-profit organization.  Tax ID: 86-0223401
Goodwill is also a Qualified Charitable Organization so donors in Arizona can utilize the Charitable Giving Tax Credit. For more information, please visit the Arizona Dept. of Revenue. Please use QCO Code: 20333 to take the tax credit on your income tax returns the next time you donate.
IT'S SO EASY TO DO GOOD
Anything you can donate, be it big or small, cash or clothes, will help us continue our mission of empowerment in Southern Arizona. When you stop at any of our thrift stores or donation centers and donate, you are making the choice to be part of the solution. This year your donations helped us keep over 30 million pounds out of local landfills. Find out what just one donation can do and calculate the impact of your donation by clicking Value of your donation*.
IT'S SO EASY…TO FIND US
We make donating simple! We have 40 conveniently located donation centers and thrift stores in Southern Arizona. A donation attendant can help you unload your car and will offer a Donation Receipt* so you can track your tax-deductible donations to Goodwill®. Due to rising costs, we are no longer able to provide a residential home pick-up service.  You can find a donation center near you on the map below.
Where can you donate to Goodwill?
*By claiming a tax deduction for your in-kind donations to Goodwill Industries of Southern Arizona, you understand that by federal law, that clothing and household goods must be in "good used condition or better". To claim a charitable deduction for your donations, you must attach a value to them. By law, Goodwill Industries of Southern Arizona cannot tell you the value. A donation receipt is needed as proof of your donation for tax deduction purposes.