Calculate the value of your donation and learn how your support empowers people right here in your community. It's so easy to do good, with Goodwill.
Thanks to your generous donation of gently used items, people from all parts of  Southern Arizona will given a little "hand up" to find much needed jobs, training, and services to support their families. Your donation also contributes to a healthier more sustainable lifestyle!
Donation Value Calculator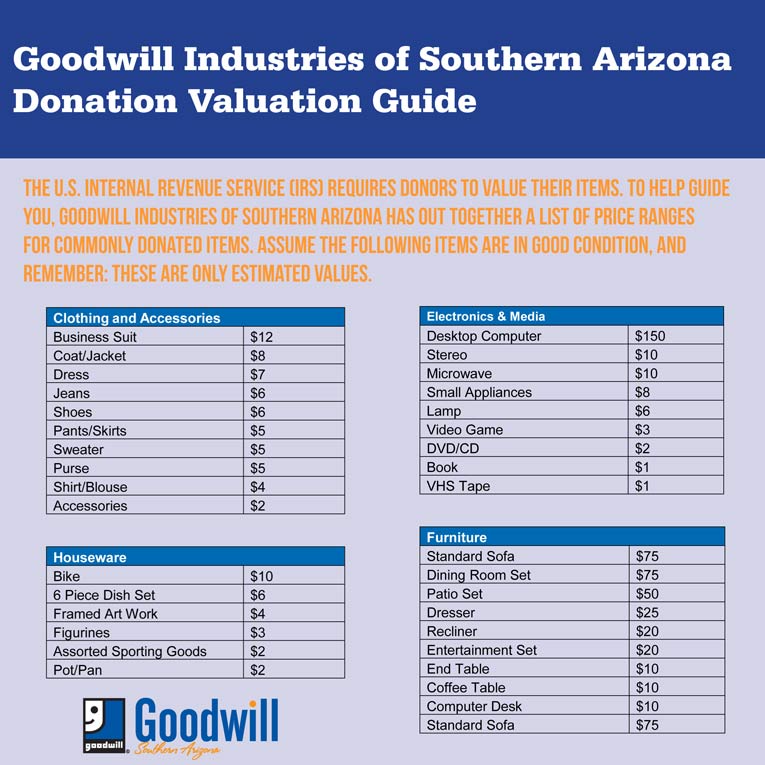 *Values sourced from Goodwill® Industries International
Estimate the Impact of your Donation:
*By claiming a tax deduction for your in-kind donations to Goodwill Industries of Southern Arizona, you understand that by federal law, that clothing and household goods must be in "good used condition or better". To claim a charitable deduction for your donations, you must attach a value to them. By law, Goodwill Industries of Southern Arizona cannot tell you the value. A donation receipt is needed as proof of your donation for tax deduction purposes.