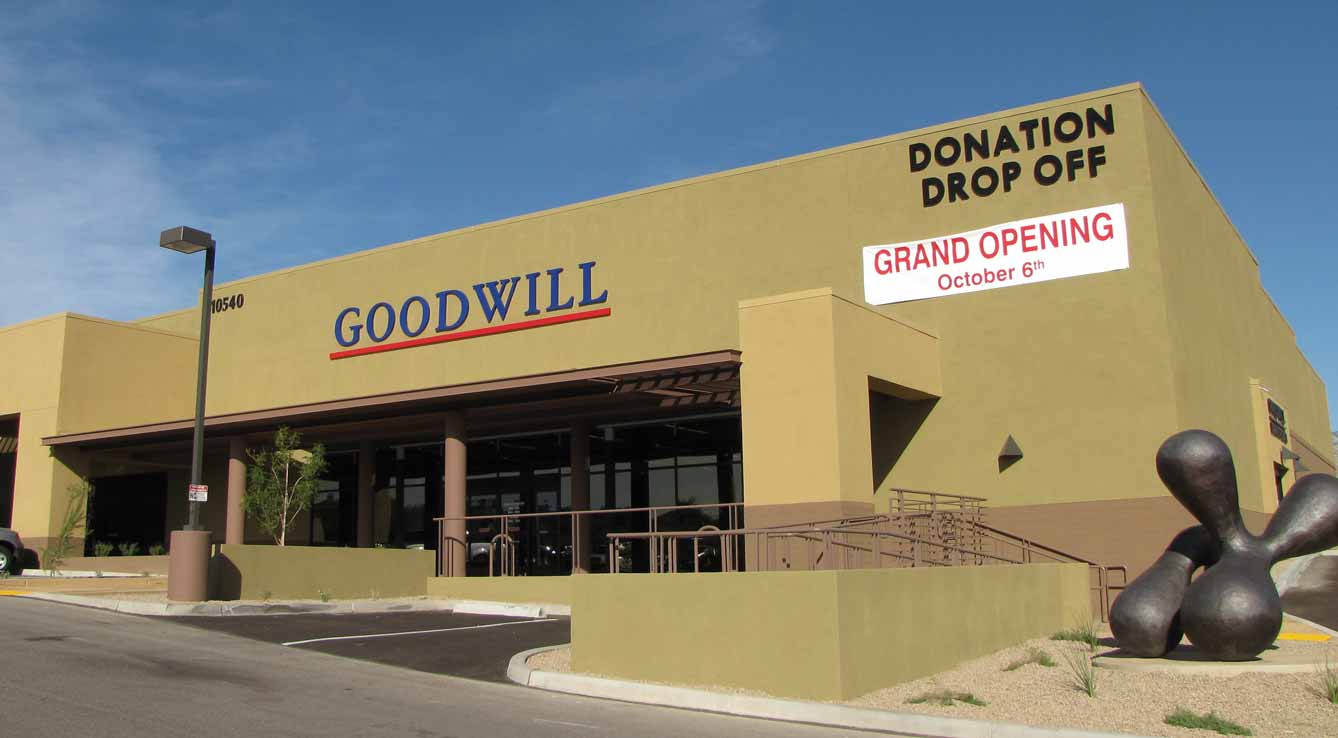 520-547-3350
Open
Mon-Sat: 9am to 8pm
Sun: 11a to 7pm
---
Updated Store Procedures:
Disinfecting wipes provided for shopping carts
Customer checkout counters disinfected regularly.
Employee break areas, counters and appliances wiped down and regularly disinfected.
Anyone that fails to follow these guidelines will be politely asked to leave the store.
*Per CDC guidelines, masks are not required for children under the age of two. However, children under two are required to remain inside a covered stroller or carrier at all times. No exceptions.
---
This Goodwill Thrift Store is the only location we have in the Oro Valley area. It is one of our most popular donation sites and as a result they have a great selection of products. We are constantly receiving and merchandising new products for your selection. If you are ever in the Oro Valley area make sure to stop by. There are amazing thrift scores just waiting for you to find them. Come in for a guilt-free shopping spree and give back to your community while also shopping sustainable.
What can you find at our Goodwill Thrift Stores?
Find a Goodwill Thrift Store near you!