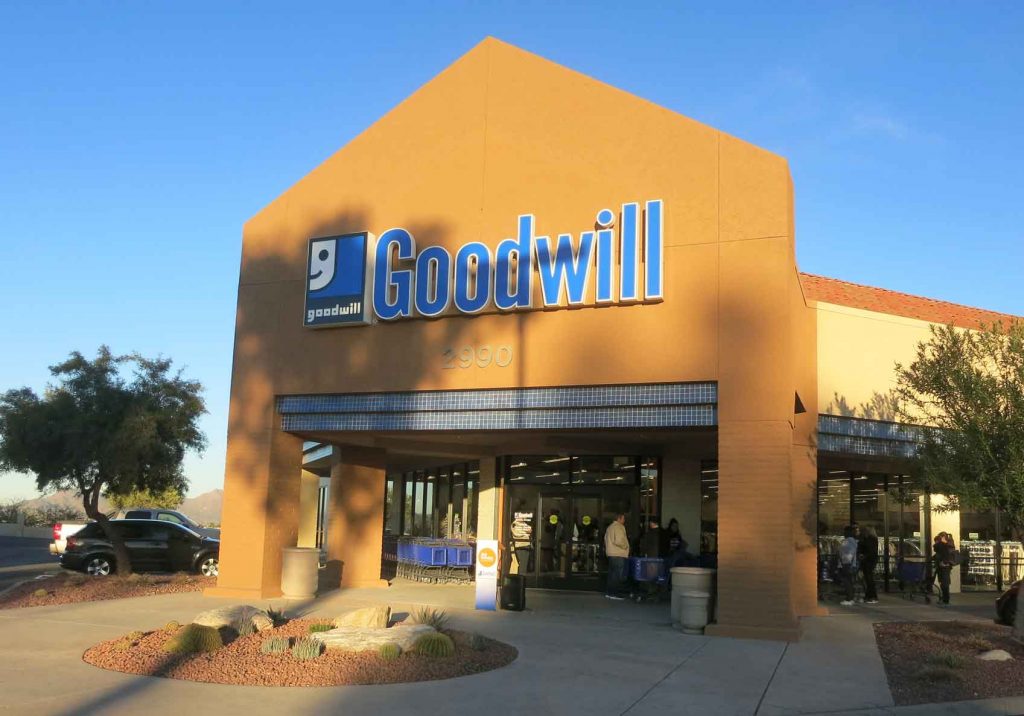 (520) 744-7988
ALL STORES CLOSED UNTIL APRIL 17th
Donation doors will remain open 9am – 5pm
You can find our thrift store and donation center on Ina just west of Shannon Rd. The Ina Goodwill thrift store is our newest retail location with a great selection of gently used items. We always have a large inventory of handbags and shoes with a nice variety of brands and styles. This store also has a wide selection of clothing, housewares, glassware, furniture, electronics, sporting goods, toys and more. Stop by this beautiful new retail store for the opportunity to save big and give back to your community. Remember, when you shop and donate at a Goodwill Thrift store you are contributing to a more sustainable lifestyle and brighter future for our community.
What can you find in our Goodwill Thrift Stores?
Find a store near you!