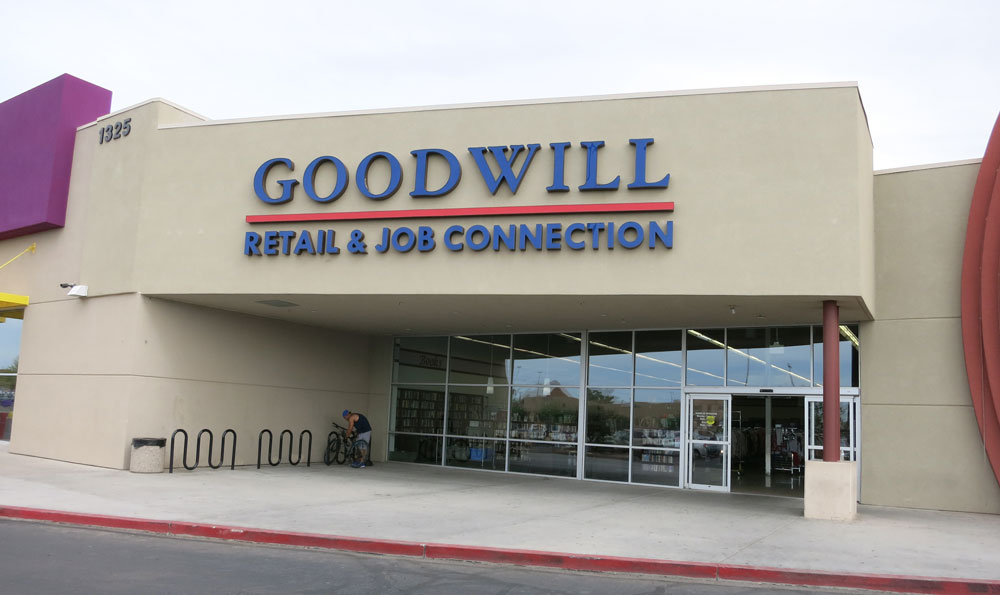 520-582-1002
Store Hours 10am – 6pm
---
Updated Store Procedures:
Restrooms, Fitting Rooms, Water Fountains not in use.
Shopping carts cleaned and disinfected after every use.
Face masks required for staff and customers.*
Customer checkout counters disinfected regularly.
Employee break areas, counters and appliances wiped down and regularly disinfected.
Limited Occupancy and Social Distancing enforced.
Some aisles are one way only to avoid close contact. Modified entry and exit.
Anyone that fails to follow these guidelines will be politely asked to leave the store.
*Per CDC guidelines, masks are not required for children under the age of two. However, children under two are required to remain inside a covered stroller or carrier at all times. No exceptions.
---
OUR JOB CONNECTION CENTER IS OPEN!
Our Job Connection Centers are back open with updated policies and procedures. We will be requiring social distancing and face coverings in all of our centers. Visits will be limited to appointment only. You can sign up, call or email.
Hours: Mon-Fri 10am-5pm. 
By Appointment Only!
CLICK HERE : For a list of online resources and assistance programs
---
Our Casa Grande location is also a donation center and FREE Job Connection Center. We want to provide not only great bargains and finds to the community but much needed employment services as well. We also house a Linkages resource center in the location. With an amazing selection of housewares and clothing it is easy to shop guilt free and give back to the community. Your donations and purchases help us fully fund our Job Connection Centers and provide employment to over 500 individuals in Southern Arizona. Thank you for your support, we hope to see you soon.
Casa Grande Job Connection Center
Our Casa Grande thrift store has a free Job Connection Center and training room at the back of the retail space. The job center is staffed by one of our Goodwill Career Development Specialist that is equipped to assist the public with a wide range of job related needs. Resumes, cover letters, online applications, online job search, and even assistance with access to resources like transportation, clothing, food, and shelter. At Goodwill we believe a job can be transform the life of the job seeker but also the lives of their family members. Come in and see if we can help jump start your career. Learn more on our JOB CONNECTION CENTER page. We also have a Linkages office in this Goodwill store, they specialize in finding resources and work for individuals with disabilities.
What can you find at our Goodwill Thrift Stores?
Find a Goodwill Thrift Store near you!