With Goodwill, every donation is a way to give back to the community & recycle. It's never been so easy, to do a little good. Southern Arizona is growing it's passion for the Reduce, Reuse, and Recycle culture. When you donate and/or shop with Goodwill®, you can share those practices and values too! Did you know it takes over 1,800 gallons of water to create one pair of jeans. Now just imagine the impact your shopping and donation behaviors have on the environment. Help slow the cycle of waste, shop and live more sustainable with Goodwill.
36 million pounds in 2021/2022!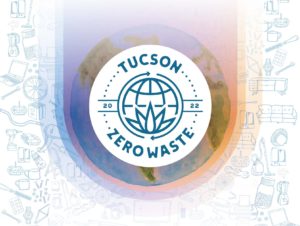 By donating a gently used item instead of throwing it away, you keep them out of Southern Arizona's landfills!
By shopping at Goodwill®, you can give an item a second (or third) life!
We did it, we reached our goal to keep over 35 million pounds of donations from going into Southern Arizona's local landfills. We could not have done that without your support. The previous year we were able to divert over 33.5 million pounds and now 36. With your continued generosity, we can keep that number growing every year.
TUCSON ZERO WASTE
Goodwill is proud to be a founding member of the Tucson Zero Waste Collection Drives. In partnership with the City of Tucson, Pima County, Tucson Clean & Beautiful and Mrs. Green the events strive to offer a place to responsibly and safely donate or dispose of household items they no longer need. Learn more about this great community collaboration at: Tucson Zero Waste – Zero Waste Tucson
Earth Day is Everyday!
As a nonprofit, Goodwill® takes multiple steps to ensure that we can gain the maximum value for goods that are sold and donated to our organization. These steps help us operate efficiently and account for the sales that fund programs that help people stay employed and supported. Our ecommerce department uses sustainable packing materials and has invested in equipment to help minimize cardboard conception while also helping recycle any excess materials.
Your donation to Goodwill® is not only a way to recycle and live sustainably, Goodwill®'s job training and placement programs yield social and economic benefits as well. With the continued depletion of raw natural resources used to make new consumer goods, Goodwill® and other social enterprises that enable reusing, recycling, and re-purposing will play an increasingly important role in the environment. Ongoing partnerships, programs and services reflect the beneficial role in Goodwill®'s landfill waste reduction.