Upcoming Workshops
---
METRO INTRODUCES 2ND TUESDAYS!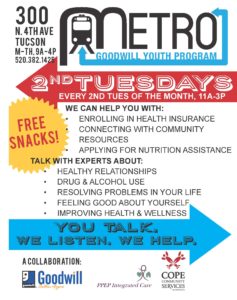 Every 2nd Tuesday of the month, 11am-3pm, transition youth ages 16-24 will have the opportunity to conduct AHCCCS screening, receive assistance with Nutrition Assistance applications and connect with community resources. Free snacks.
2nd Tuesdays is a collaboration with CODAC Health, Recovery & Wellness, Inc. and PPEP Integrated Care.
Questions? Please call Lance Meeks, 520-382-1425
———————————————————————-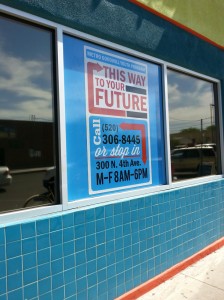 The METRO Goodwill® Youth Program serves youth and young adults ages 16-24 years seeking employment and education in the community. We assist them with their goals, connect them to resources, provide career pathways, and give a sense of purpose for the future.
METRO's 4th Ave. Center located at
300 N. 4th Avenue, Tucson is a "hub," a safe place for youth members to drop-in to feel a sense of community and to access support and resources. The Center offers access to computers, training workshops, and social events with peers.  Staying on a positive path has never been so rewarding.

The REC (Re-Engagement Center)  – We are excited to announce that Goodwill of Southern Arizona is now overseeing re-engagement services at the Goodwill METRO Youth Center. The goal is to connect out-of-school and/or unemployed Opportunity Youth (OY) ages 16-24 with community resources, educational opportunities, and career pathways. There will also be incentives for reaching academic related goals, receiving an industry-recognized credential, and attending workshops and community service-learning events. There will be additional support with assisting youth with returning back to school too! Goodwill METRO Center (300 N.4th Ave), Monday-Thursday from 9am-4pm and closed Friday-Sunday.
Metro Youth Program Offers:
A comfortable & safe place to explore your opportunities;
Career Development & Exploration;
Help with job applications & interview skills
Mentoring & Education;
Participation in community events & giving back with service projects.
FREE e-LEARNING WORKSHOPS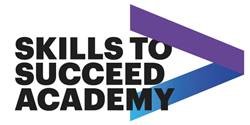 Exciting new technology partner! Our Metro Youth Program participants now have access to extensive online employability training and job search skills. Once youth register at Metro, they access the online platform from anywhere you have internet access.
Here is a quick video how on the Accenture – Skills to Succeed Academy can help you develop skills like interviewing do's and don'ts. WATCH HERE
Partnerships
Goodwill® METRO Training Program is proud to partner with GAP Ministries food program. The program was established to ensure that low-income children, ages 18 and younger, continue to receive nutritious meals when school is not in session. GAP Ministries provides healthy snacks to all children and adults who drop in at the Goodwill location.
VOLUNTEER WITH US and make a difference!
Do you have 4-6 hours a month to help youth with homework, math, reading, and writing? METRO volunteers make a difference by working 1:1 with youth. All materials are provided and the tutoring sessions happen right downtown at the center. Help youth feel success!
If you are interested in volunteering with this youth program please visit our Volunteer page to start the process!
Current Volunteer Opportunities:
An Academic Tutor works one-on-one with students (ages 16-24) on homework, assignments, studying, and general math/literacy benchmarks during our drop in hours at the 4th Avenue Center . Ideally, this would be a weekly time commitment of 1-2 hours, which the Tutor will schedule themselves depending on their availability. This position is ideal for a person looking for immediate impact in youth lives, but also one that will be able to build mentorship over the course of the school year.
Metro Youth Referred Community Service