"I just wanted to thank you so much for taking the time to help me write such a nice resume. This will help me move forward." a Job Connection Center visitor
Goodwill® of Southern Arizona's Job Connection Centers are community-based centers funded solely by the donations and sales from our retail thrift stores. People are welcome to use the resource center at no cost! All five locations (3 in Tucson,  Sierra Vista, and Casa Grande), offer access to computers with internet, phones, fax machines, copiers and printers.
The Goodwill® Job Connection Center Team is eager to help!
The centers are staffed with on-site Career Development Specialists who can offer guidance and assistance in the areas of basic computer skills, employment, education and/or community supports. Services are provided on a walk-in-basis and
no appointments are necessary.
Customers at the Job Connection Centers can:
Create email accounts
Get assistance on resumes and cover letters
Review the job postings/referral board
Search and apply to jobs online
Seek guidance in interview preparation,
Career exploration, as well as
Learn about training/other opportunities and resources available in Southern Arizona.
Help with new hire paperwork.
FREE e-LEARNING WORKSHOPS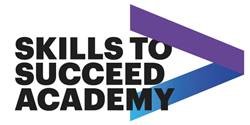 Exciting new technology partner! Our Job Connection Centers now offer extensive online employment and job search related learning opportunities. Once you register at one of our local participating programs you can access the online platform from anywhere you have internet access.
Here is a quick video how on the Accenture – Skills to Succeed Academy can help you develop employability skills like interviewing. WATCH HERE
FIND A JOB CONNECTION CENTER
REPORT YOUR JOB PLACEMENT!
If you get a job through the help of a Goodwill Job Connection Center, report that success here for the chance to win a $25 gift card.