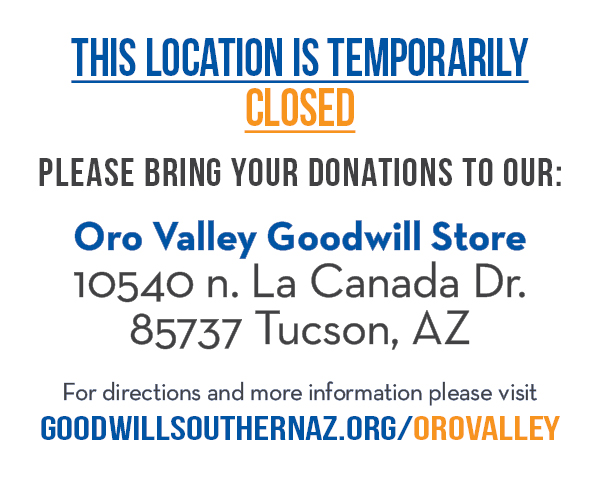 ---
TEMPORARY DONATION CENTER HOURS
THORNYDALE | Thornydale & Tangerine (Fry's Parking Lot) | Please direct your donations to 10540 N La Canada Dr. 
---
Phone: (520) 437-4851
This donation center is in the Fry's parking lot on the Northeast corner of Thornydale and Tangerine. Look for the big blue Goodwill trailer and help give back to your community. This location helps us fund our many programs and services and helps the community recycle and be more sustainable. Last year, we served over 11,000 Southern Arizonans and kept over 28.5 million pounds out of local landfills. That is all thanks to you.
For a list of items we cannot accept check here:
Items We Cannot Accept
Find a Goodwill donation center near you: