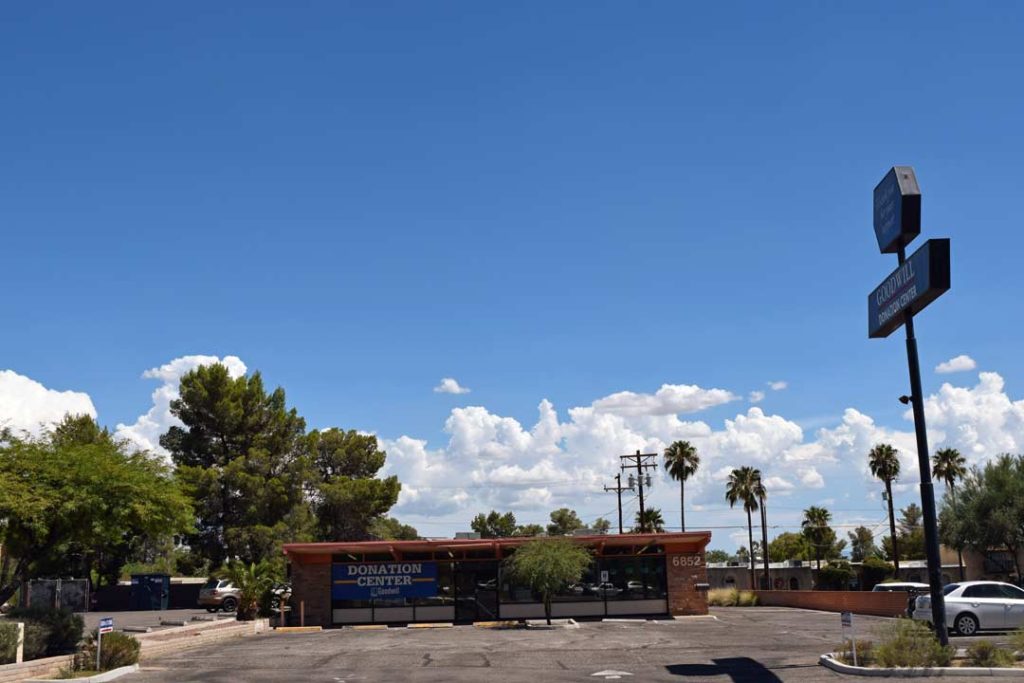 ---
This location is not currently accepting donations.
Thank you for you continued support. We look forward to serving you again in the future!
---
Phone: (520) 290-4725
This donation center is located on the south side of Tanque Verde just east of Grant rd. and is one of our longest standing donation centers on the east side of town. It is convenient place to donate on your way to or from work. Remember to stop by with a bag of donations and help out other Tucsonans in need. Last year, we served over 11,ooo local individuals. Our goal is to empower not only the individual but their families and our greater community. Thank you for donating to Goodwill.
For a list of items we cannot accept check here:
Items We Cannot Accept
Find a Goodwill donation center near you:
The map ID you have entered does not exist. Please enter a map ID that exists.