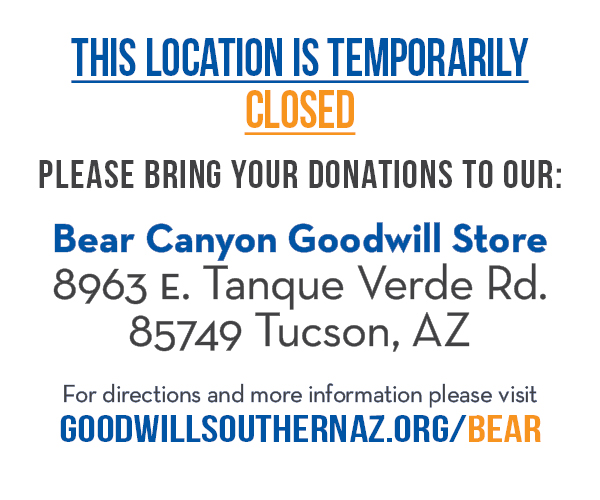 ---
TEMPORARY DONATION CENTER HOURS
---
Phone: (520)272-3799
Our Goodwill donation center on Sabino Canyon is located in front of the Sabino Canyon Car Wash. Look for the big blue Goodwill trailer and stop by next time you are in the area. Any donation big or small is appreciated. Last year, thanks to your donations we were able to provide services to over 1,000 youth and 10,000 adults in Southern Arizona. With Goodwill, it's so easy to do good. Donate today!
For a list of items we cannot accept check here:
Items We Cannot Accept
Find a Goodwill donation center near you:
The map ID you have entered does not exist. Please enter a map ID that exists.