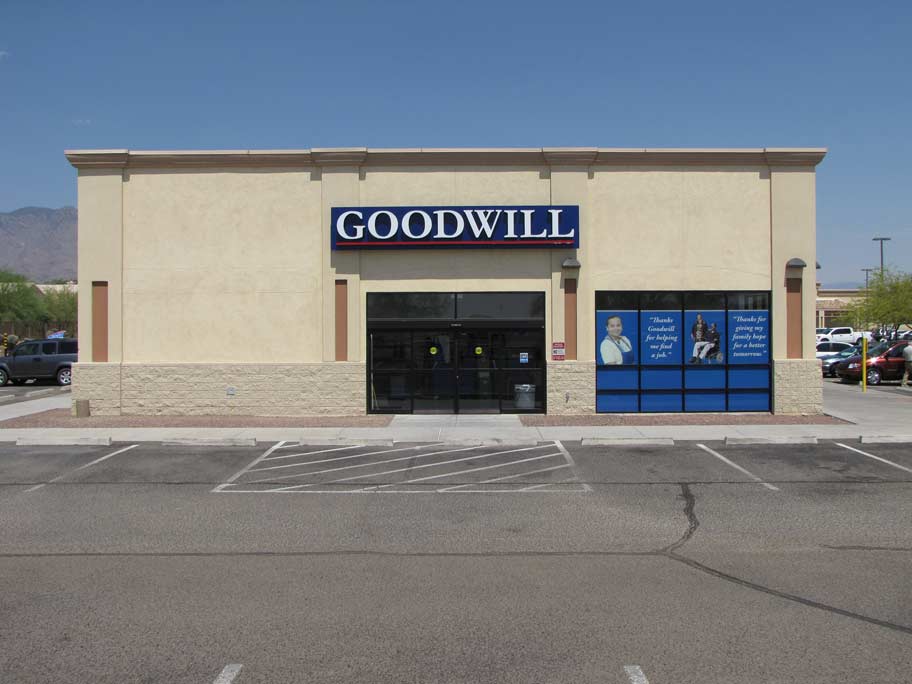 ---
This location is not currently accepting donations.
Please direct your donations to 2990 W Ina Rd
Thank you for you continued support. We look forward to serving you again in the future!
---
La Cholla/Orange Grove
Phone: (520) 297-9179
Our donation center at Orange Grove and La Cholla is on the northwest corner of the intersection in the Oracle Crossings shopping center. Our donation attendants are waiting to assist as you pull up to donate. We want to make sure your tax deductible donation is as convenient as possible. By donating to Goodwill you are helping youth and adults in need. Last year, we served over 11,000 individuals in Southern Arizona alone.
For a list of items we cannot accept check here:
Items We Cannot Accept
Find a Goodwill donation center near you:
The map ID you have entered does not exist. Please enter a map ID that exists.