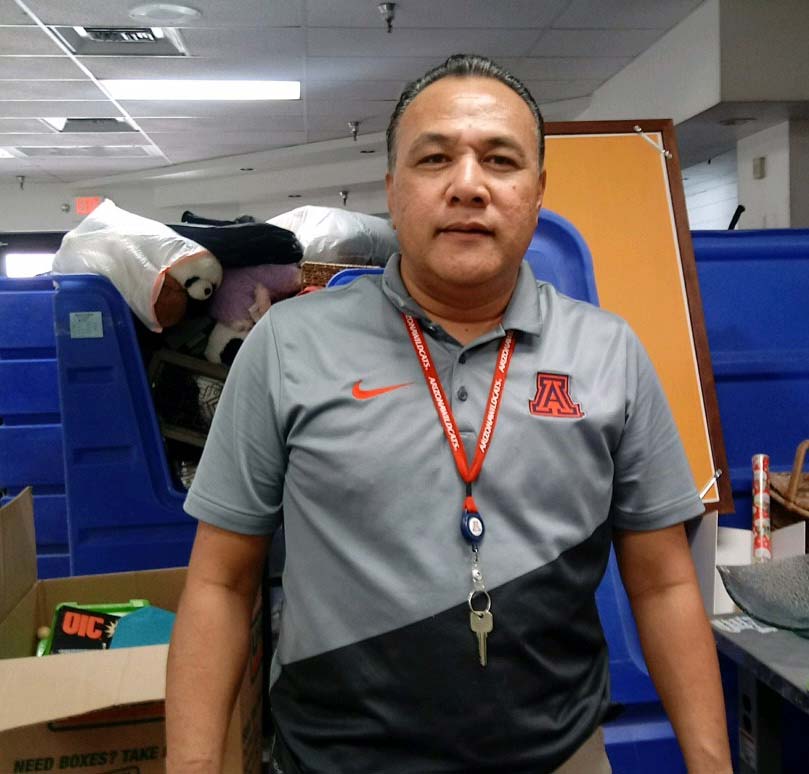 Tutuila Sataua came to Goodwill as a Store Associate at our Flowing Wells Store in January 2017. Tutuila started working with Employee Development because:
"I wanted to explore my options at Goodwill, and I also wanted to learn new things and work on becoming an even better person. Michael helped me be more confident, trust myself more and he encouraged me to work a little bit outside of my comfort zone!"
Today you'll find Tutuila (everyone calls him "T") on the job as a Supervisor in our Midvale store… cheerfully serving our customers and helping everyone around him bring out their best.
Employee Development helped "T" fast track his advancement at Goodwill by:
Providing supportive coaching that emphasized the power of being in action on his goals
Revising his resume to present his skills and abilities in creative ways that stand out
Preparing him for advancement interviews by helping him develop strong "talking points" about himself… and smart questions to ask during the interview
Encouraging "T" to document his training using the Goodwill's internal Management Training Checklist
Tutuila also applied for a grant to attend Pima Community College and will be taking Business and Leadership classes this fall FOR FREE.
I asked "T" why his team (the staff working at the First Avenue store) ranked number one in sales and second in production last month and he had these things to say:
"To get there it has to be about us, not me."
"It's more about growing and developing people than telling them what to do… and you have to do it yourself."
"Stay focused on your goals, every day, and at the end of the month… there's your results!"
I want to encourage you to stop by the Midvale Store and shake T's hand. It won't take long for him to make you smile… or for you to see Goodwill's Mission being lived out loud by a great human being.
-Michael Sicurello, Employee Development Manager, Goodwill of Southern Arizona