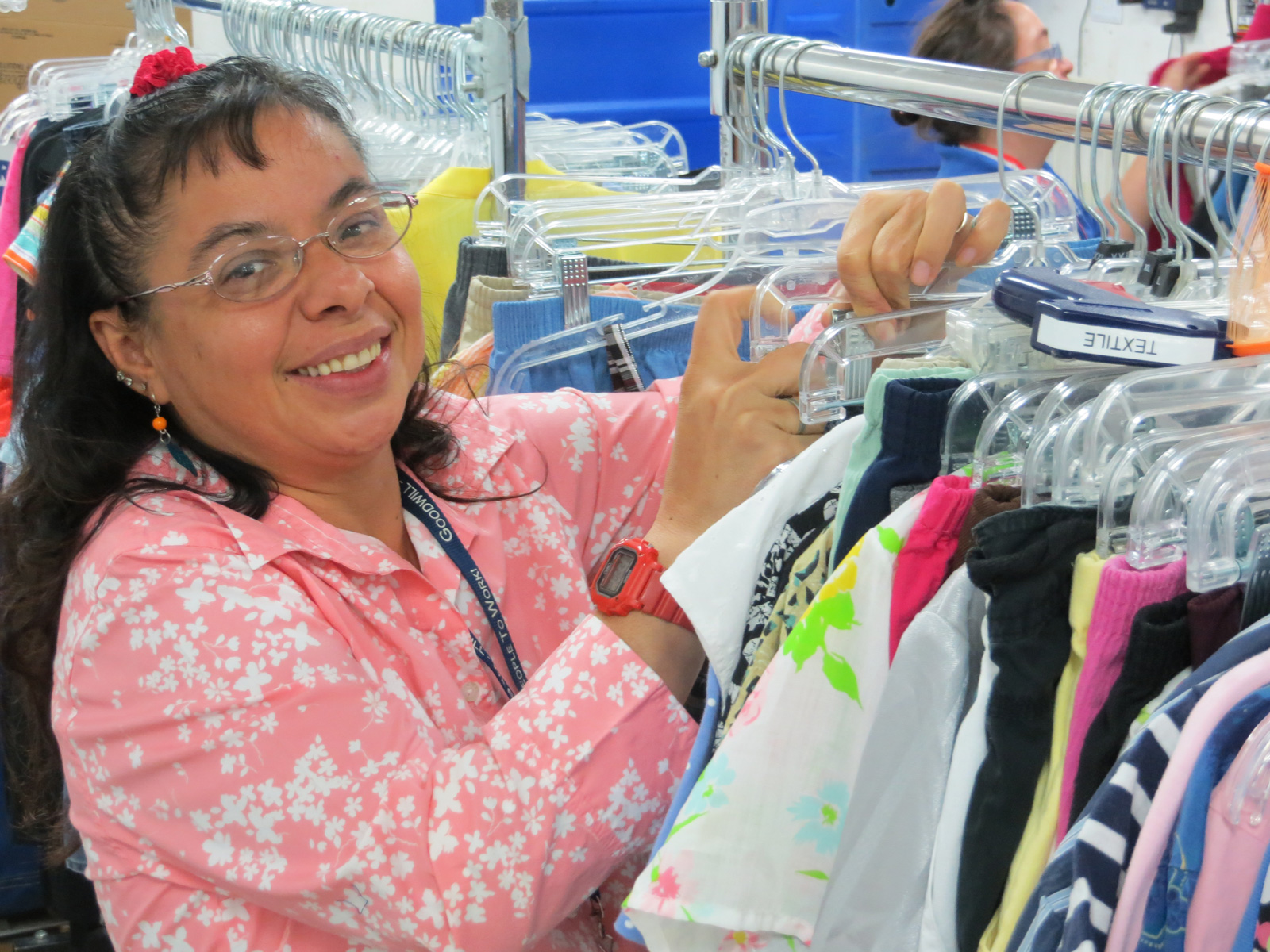 As your employer, we strive to provide you benefits, services and programs that help create a work experience which is productive, positive, rewarding and mutually beneficial for you and Goodwill®. To support the goals of the organization and while we assist our employees in their career aspirations, we continue to offer numerous benefits, services and programs to you as a full time employee:
For All Full-Time Employees unless otherwise indicated.
Some benefits may not become effective until after your 90-day introductory period. If hired, Human Resources will provide an orientation outlining benefits and dates effective.
403b Retirement plan – employees can participate in the plan with no waiting period and a employer matching after 1 year of employment
FREE Employee Development Program (EDP) for you and your family
Medical, Dental, Vision and Supplemental insurance
Earn up to 80 hours of vacation per year in the first 3 years of employment
10 paid days off … 6 Paid Holidays; 3 Float Days; Birthday
Sick leave;
Income Protection Account
Tuition Reimbursement
$100 Employee Referrals
An annual evaluation program that ties performance to pay.
Company paid counseling services offered to employees and their families.
A wellness program designed to keep you feeling healthy, happy and energized.
A safety program designed to keep you and our customers safe
Access to legal advice for a flat monthly fee.
An Employee Development Specialist who can help you map your career at Goodwill®…or ANYWHERE!
Training to help you grow to your next position at Goodwill®.
Mobility – you have the opportunity to move within our Goodwill® locations in Southern Arizona!
The Good Connections Employee Newsletter – helps you know what is happening at Goodwill®
For more information on any of these areas, call the HR office at (520) 623-5174 ext. 1116.