---
---
1. 90 Cents of Every Dollar We Spend Goes Back into Our Mission
We spend 90 cents of every dollar on our mission – providing jobs and training for people to gain skills and achieve independence. We invest back in our community with the services we provide. Something a lot of people don't know is we run autonomously from other Goodwills in the nation, so we are able to provide programs and services that are most relevant to our community. To use an example, Southern Arizona has a high concentration of youth who have not completed high school. With services funded with your help, youth can obtain their GED or High School Diploma and move towards a path of employment. We've built and expanded our youth services to 5 programs in the past 5 years and have also added an Academic Services component for not only GED tutoring but industry-credential preparation.
Many charities spend a high percentage of their revenue on fundraising. However at Goodwill, we don't. The majority of our revenue comes from sales of donated goods in our thrift stores; Goodwill really is a community-supported organization.
---
2. This Year, We've Helped Someone You Know
Goodwill provided career skills and placement services for over 9,ooo Southern Arizonans including over 1,300 youth/young adults in our community. From our career fairs, youth mentoring, resume writing, and interviewing skills workshops or job placements, Goodwill of Southern Arizona helps your friends and neighbors get back to work.
Our region extends from Casa Grande, the greater Tucson area, south to the Nogales International Border, and Sierra Vista. We operate 6 youth programs and 6 adult programs throughout Southern Arizona.
Meet some of the people we were able to assist by watching the videos posted on each Program's webpage on this site. Learn more about our Programs and Services.
---
3. Goodwill of Southern Arizona employees earn more than just a wage.
Goodwill of Southern Arizona supports over 500 full-time jobs. With Goodwill, there is mobility potential. The jobs we provide range from hourly pay to salaried professionals. After 1 year of full-time employment, the average hourly wage is ~$12.00 with benefits. We pride ourselves in being able to pay above the Arizona minimum wage of $11.00 (As of January 2019).
Many of our employees are eligible for raises after only 90 days on the job and are provided annual performance reviews which could lead to a pay increase and promotions.
Full-time employee benefits start almost right away. On day one, employees can partake in a retirement plan, accrue paid vacation/sick leave, and have access to our Employee Development Program (EDP). The EDP helps employees get their GED, explore other educational opportunities so they can either move up in the organization or pursue another career field outside of Goodwill – all while earning a full-time wage. After 60 days: medical, dental and vision benefits are available.
One more thing, Goodwill was recently named one of the country's "20 Most Inspiring Companies" by Forbes Magazine.
Learn more about our Employee Benefits.
---
4. Our Thrift Stores Support Mission Services
Many people think our thrift stores are places that sell used items to people with low incomes. While we are happy we can provide affordable goods, our thrift stores welcome all and it does so much more than provide a shopping experience! The revenue from our thrift stores supports the many programs and services we provide in our community.
To support our mission, we must be a well-run retail operation. Goodwill of Southern Arizona operates 17 retail thrift stores, 1 GoodThreads Boutique, 2 Outlets, and participation with ShopGoodwill.com. All of which benefit and grow our career services.
In fact, it's not just our thrift stores that support our mission services. It's also because of YOUR support that we are able to accomplish what we do. Learn more in our 2017-2018 Annual Report.
---
5. Meet Liz Gulick and Lisa Allen, our Co-Presidents/CEOs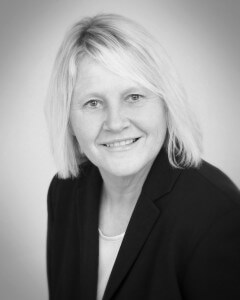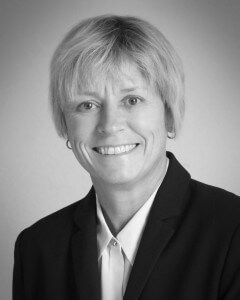 Like other non-profits, Goodwill of Southern Arizona is managed by respected business leaders and a volunteer Board of Directors which provides guidance. Goodwill isn't "owned" by anyone.
Because of the complexity of Goodwill of Southern Arizona's operations, the board decided that a two-CEO structure would benefit the organization because of each person's field of expertise.
Co-President/CEO, Liz Gulick (right), has been with our organization since 2009 and oversees the Workforce Development programs and Marketing divisions. Co-President/CEO, Lisa Allen (left) has over 15 years of experience with Goodwill Industries, having been with Southern Arizona since 2007. Lisa chaperones the Retail and Operations divisions of the organization. Goodwill will not be filling the Vice President of Workforce Development & Marketing or the COO positions which were left vacant when Liz Gulick and Lisa Allen were appointed co-President/CEO. See Corporate Leadership.
While there is a stigma around corporations taking more for themselves, these women are not walking away making millions of dollars a year. They are compensated based on experience and responsibility, and the Board of Directors sets the salary and compensations for our organization's executives based on advice from a third party compensation consultant.
---
In response to some fabricated news, a Mark Curran has never had any association with any Goodwill. Steve Preston is the CEO of Goodwill Industries International. Learn more about him.
If you've seen rumors on various news outlets, please know that Snopes investigated those false reports. Please read their full article. If you would like to learn more about our organization, please feel free to contact us and schedule a meeting or tour at (520) 623-5174.