The Youth Restoration Project is a youth employment program that provides youth ages 18-24 the opportunity to learn hard and soft skills (keeping a work schedule, communication, task discipline, etc.) that will contribute to success in the workplace. In addition to on-the-job training, we provide support and resources to help youth achieve their educational goals. While holding a full-time job with Goodwill®, individuals continue to receive assistance in obtaining a GED, getting into college, or providing a professional path.
Goodwill®'s youth are resurrecting some of the generously donated furniture by rebuilding, repurposing and restoring them to become "new-to-you." Furniture from the Youth Restoration Project are resold at Goodwill® thrift stores and this revenue helps fund the program and other workforce development services Goodwill® offers. The program also gives furniture that would have gone into our landfills a second life, keeping 4,000 pounds out of the landfill each month!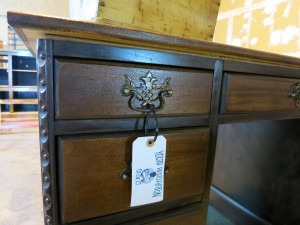 Program Goals:
Provide full-time on-the-job training in basic carpentry & bike repair
Recycle, rebuild & repurpose donated furniture for sale in our stores
Keep product from ending up in a landfill
To become a Youth Restoration Associate, you must:
Be 18-24 years old
Be out-of-school (as this is a full-time job)
Fill out an online application. See available job postings on Career page
Attend an interview
Agree to have a background check performed
Available Youth Restoration Associate positions are posted on the Careers: Current Openings page.